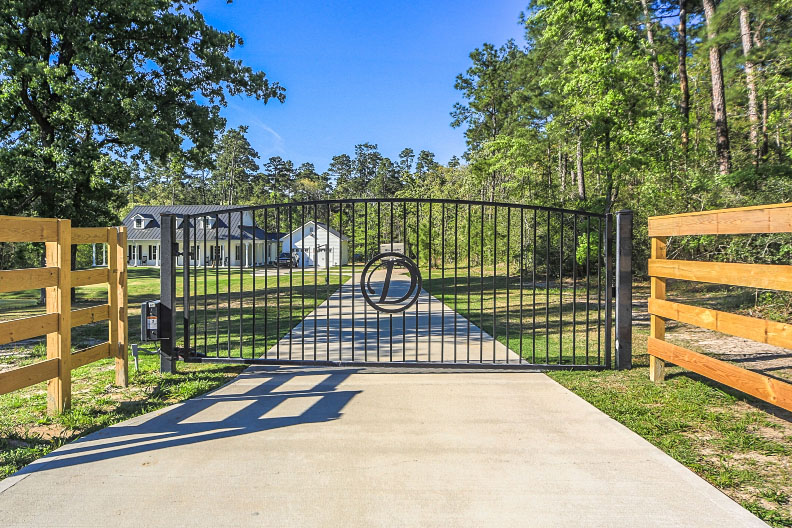 Custom Driveway Gates for your home or business
We work with you to build a custom gate you would be proud of.  We use only the best quality materials and we top it off with a powder coat finish that really adds  to the gate's beauty.
Custom Build – Service – Repair – Installation
*Sliding Wrought Iron Gates
*Swing Wrought Iron Gates
*Gate Operators
*Exit Loops
*Safety Loops
*Keypads
*Remote Controls
*Phone Systems and all other access control
Security Gate Maintenance
We also perform regular gate service maintenance on gates, both for businesses and for homeowners. No matter how strong or high-quality your gate is, it should have regular service maintenance to ensure its optimal performance.
Some companies recommend annual service checks on their gates to maintain the best working conditions, as fasteners and other gate hardware can slowly become misaligned or rusted, and electrical components can deteriorate over time.
Regular service maintenance on your gate will also help prevent major complications in the future and help ensure that the manufacturers warranty remains valid.